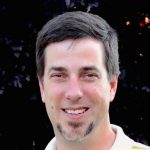 Technology, like any tool, is only truly effective if it is wielded well. I'd really love to use my breadth and depth of tech knowledge and experience to help businesses to implement or better-utilize technology.
As a self-confessed geek both personally and professionally, I firmly believe that technology can improve almost anything when properly utilized.
My career has covered a spectrum but has generally remained in the software development realm. More abstractly, I have helped creative groups work more efficiently and effectively together to produce better outcomes than would have happened otherwise.
Most recently, I have helped a small international non-profit be more successful by using communication and collaboration tools like VoIP phones, Trello, and Slack. I have also utilized by CS background to maintain and improve the essential internal Ruby on Rails database application.